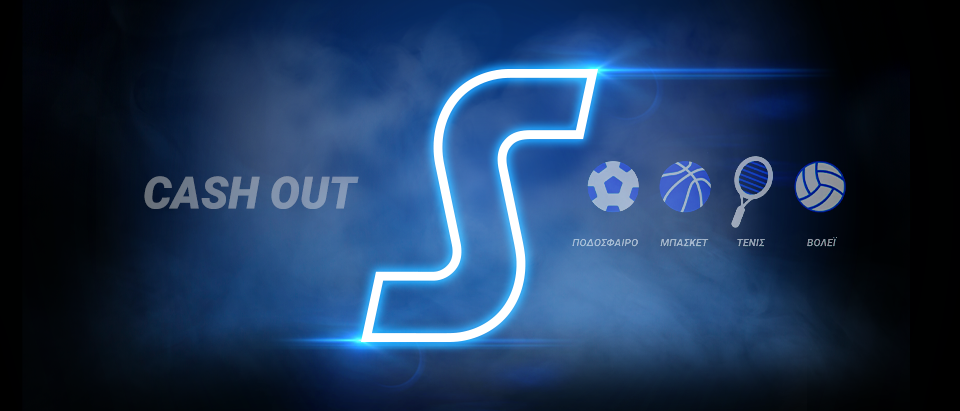 The Cash Out service allows you to get money back on your bet before the event you are betting on is over, either to claim a profit early, if your bet is going well, or to limit a loss if you think your bet is hard to win. You can cash your bet slip out at the amount offered at the Cash Out button, that is determined by the variations in the odds, which may be lower or higher than those originally selected. The availability and successful outcome of the Cash Out depends on many factors, such as how the match is going / technical coverage by the provider / odds' variations, etc. Therefore, Cash Out should not be taken for granted for all markets. Cash Out is available in both pre-event and live betting pre-selected markets, in single and multiple bets, for a variety of sports such as football, tennis, basketball, volleyball and hockey. To find out which of your bets can be cashed out, you will need to check at the Cash Out section of your coupon.
In order to request a Cash Out, all you have to do is to follow the Cash Out amount and the course of your bet and when you are happy with the amount offered, click on the Cash Out button. If your Cash Out request is successfully completed, your bet will be settled immediately and any amount returned to your account will be equal to the amount appearing on the Cash Out button when you clicked on it. The bet will then be regarded as settled and the final result of the match will have no effect on the amount returned to your account.
For further information on Cash Out you can visit the "Terms & Conditions" section, paragraph 14, in the footer of our homepage.